CONTINUING SUPPORT THROUGH TRIAL AND AFTER
We understand that the appellate process does not begin after trial has ended. We partner and work closely with trial teams to determine evidence to be admitted, key arguments to make, and jury instructions, verdict forms and proposed findings to submit ensuring issues are properly presented and preserved for future appeals. Our appellate lawyers also assist with briefing and arguing critical motions during and after trial. After trial is complete, we provide a realistic, objective analysis of the strengths and weaknesses of appellate arguments and their likely success to advise our clients in deciding whether to file an appeal, as well as to assist in the settlement process in appropriate cases.
In addition to helping clients with their own appeals, we frequently prepare amicus briefs on behalf of other interested parties. Our attorneys have drafted and filed amicus briefs in the United States Supreme Court as well as several federal circuit and state supreme courts.
Our attorneys were appellate counsel to a trial team defending a product liability lawsuit alleging unintended acceleration. We developed strategy and briefed motions in limine, motion for directed verdict, and jury instructions. Manufacturing claim was dismissed at close of plaintiff's evidence, and jury returned a defense verdict.

EFSMM attorneys worked with trial team in product liability lawsuit alleging defect in lift equipment. Our attorneys developed and argued proposed jury instructions on safer alternative design element, which served as the basis for successful appeal reversing adverse jury verdict. 
Our attorneys briefed and presented oral arguments contending that choice of law principles dictated application of North Carolina substantive law, including its statute of repose, to a product liability case arising from a South Carolina accident and filed in Mississippi federal court. Summary judgment obtained in trial court was affirmed.

Our attorneys have drafted and submitted amicus briefs on behalf of clients on a wide range of topics, including:

 

the gatekeeping standards district court must apply before admitting expert testimony under Federal Rule of Evidence 702, the due process limitations on recovering punitive damages, available premise liability defenses, and the measure of damages recoverable for past medical treatment.
Contact a Team Leader
For more information regarding Appeals, please contact our team leader Lee Mickus.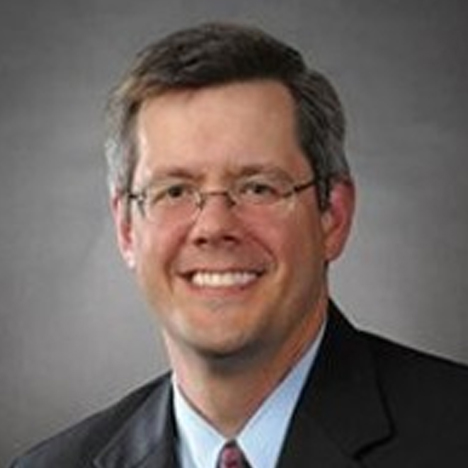 Lee Mickus defends manufacturers and other business interests in product liability and tort lawsuits around the country, guiding cases through the discovery, trial, and appeal stages. He has successfully tried cases to juries in Colorado, Texas, California, New York, Puerto Rico, Montana, and several other states. Lee has handled cases involving a wide variety of industries and products, including automobiles, pharmaceuticals, medical devices, industrial machinery, wine, and recreational equipment. Lee has made court appearances, argued appeals, and submitted amicus briefs in numerous jurisdictions across the country.
Practice Areas

Consumer and Industrial Products Mass & Toxic Torts Appeals Discovery Automobiles Commercial Litigation Discovery

Education

The University of Virginia School of Law (J.D., 1993) Williams College (B.A. cum laude, 1990) Exeter College, Oxford University (1988-1989)

Court/Bar Admissions

United States Supreme Court Supreme Court of Colorado Supreme Court of Montana Supreme Court of Texas Supreme Court of Wyoming United States District Court, District of Colorado United States District Court, Eastern District of Arkansas United States District Court, Western District of Arkansas United States District Court, Central District of Illinois United States District Court, Montana United States District Court, Eastern District of Texas United States District Court, Northern District of Texas United States District Court, Southern District of Texas United States District Court, Western District of Texas United States District Court for Wyoming United States Court of Appeals, 5th Circuit United States Court of Appeals, 6th Circuit United States Court of Appeals, 9th Circuit United States Court of Appeals, 10th Circuit United States Court of Appeals, 11th Circuit

Publications

"Georgia Supreme Court's Doubts on Seat Belt Gag Rule's Constitutionality Puts Legislature on Notice," Washington Legal Foundation Legal Opinion Letter (July 29, 2022). "Trial Court's Evidentiary Ruling in 'Natural Vanilla' Class Action Reflects Need for Changes to Rule 702," Washington Legal Foundation Legal Opinion Letter (November 12, 2021). "Stop Calling Them 'Daubert Motions': Federal Rule of Evidence 702 and Why Words Matter," Washington Legal Foundation Working Paper No. 221 (August 2021) (with Abigail Dodd). "Gatekeeping Reorientation: Amend Rule 702 to Correct Judicial Misunderstandings about Expert Evidence," Washington Legal Foundation Working Paper No. 217 (May 2020). "Follow Louisiana's Lead: The Case for Eliminating State Gag Rules on Motorists' Failure to Buckle Up," Washington Legal Foundation Working Paper No. 219 (August 2020). "Iowa Limits Medical Expense Damages to the Sums Actually Paid to a Plaintiff's Health Care Provider," Washington Legal Foundation Legal Opinion Letter (June 26, 2020)(with Marc Beltrame). Opening the Courts to Seat Belt Non-Use Evidence," Author, Law 360 Expert Analysis Online Website (December 24, 2015). "Fifty-State Compendium on the Law of Punitive Damages," Contributing Author for Colorado, Defense Research Institute (2009). "New Statutes Change Civil Litigation in Colorado," Co-Author, 33 Colo. Lawyer 65 (May 2004). "To Beep or Not to Beep: The Optional Equipment Defense," Co-Author, 19 LJN'S Product Liability Law & Strategy 4 (April 2001). "Discovery of Work Product Disclosed to a Testifying Expert Under the 1993 Amendments to the Federal Rules of Civil Procedure," Author, 27 Creighton L. Rev. 773 (1994) (cited in five published federal and state court cases and more than a dozen law review articles, and treatises).

Legal Memberships/Honors

Colorado Civil Justice League President, 2009-2010; 2015 Board of Directors Legal Advisory Board Lawyers for Civil Justice – Co-Chair, Rule 702 Committee International Association of Defense Counsel Defense Research Institute Colorado Defense Lawyers Association Lawyers for Civil Justice "Alfred W. Cortese Jr. Award," given for "outstanding contributions to the promotion of excellence and fairness in the United States civil justice system" (2020) Lawyers for Civil Justice Outstanding Contributor (2017) Colorado Civil Justice League's "Lawyer of the Year" (2005) The Best Lawyers in America®, Personal Injury Litigation – Defendants (2008 – Present); Production Liability Litigation – Defendants (2015 – present) 5280 Magazine Top Lawyers, Personal Injury: Defense (2015-Present) Colorado Super Lawyers®, Personal Injury Defense: Products (2009-Present) Martindale Hubbell, AV Rated